KeymapsGB (Keymaps of Great Britain)
Maps of England, Scotland and Wales, UK, showing railways, mines and airfields.
UNDER CONSTRUCTION
Please observe the COPYRIGHT of this website.
Printing and copying should be for personal use only and NOT for commercial purposes.
Click squares on this map to view Keymaps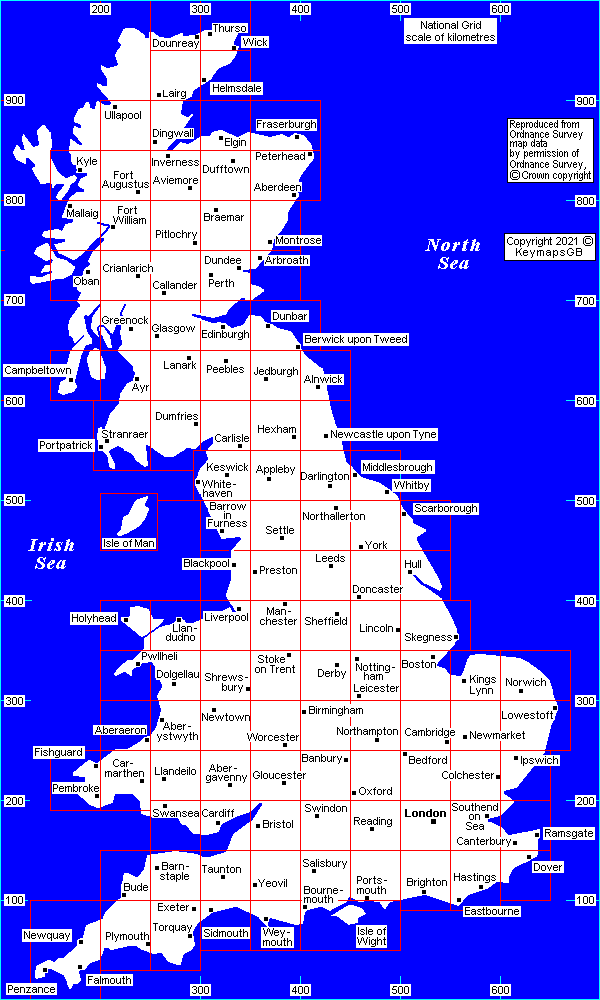 ---
New National Grid Squares 25 September 2022

Original maps from 2011 arranged in single sheets

---
Original website started as "Waggonways in North East England" on Yahoo Geocities in 2004.
Transferred to Google Sites in 2009
Neocities Website started 01 January 2021, with 857,366 pageviews by 01 May 2023.
---
Work in Progress - Squares SO1, SO3 and part of ST1 (Newtown, Abergavenny & Cardiff) completed 21 April 2023

Squares SS1 & SS2 (Manorbier, Swansea & Bridgend) completed 04 February 2023

Square SN (Aberystwyth & Carmarthen) completed 07 January 2023

Square SM4 (Fishguard & Pembroke) completed 20 September 2022

Number of files limit reached, redrawing some maps to 10km squares, August 2022.

Square SH (Holyhead, Pwllheli, Dolgellau & Llandudno) completed 31 July 2022.

Square TR (Canterbury & Dover) completed 16 May 2022.

Square TQ (London, Brighton, Southend-on-Sea & Hastings) completed 05 May 2022.

Square TM (Lowestoft & Ipswich) completed 02 April 2022.

Square TG3 (Cromer, Norwich & Great Yarmouth) completed 30 January 2022.

Squares TL2 & TL4 (Ely, Newmarket, Bury St Edmunds & Colchester ), completed 11 January 2022.

Square TQ1 online, 15 August 2021. Central London